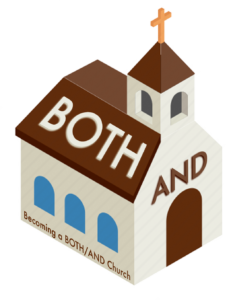 10/28/2021
Dear First Church Family,
First and foremost, thank you all for your encouragement, on-cue laughter, and support as we stepped outside of our comfort zone to take on Stewardship this past month. As we go into the final stretch of this campaign, we would like to reflect on our journey to becoming a both/and church.
It takes both new members and existing members to see success and growth in the church. We asked you to reflect with us on how we want to develop our relationship with First Church this year and what gifts we can share with our church family.
First Church is both a house and a home for all of us. We talked about the importance of supporting house improvements to ensure we can maintain this spiritual home for our community. It is going to take all of us, both the big ideas people and the implementation people to help First Church flourish.
We got serious when we talked about the rainy day and sunny day funds in week four. It is easy to go through the motions sometimes but having the chance to reflect on our faith and why we feel attached to First Church has allowed us to better understand our own reasons why. We believe in First Church's missions and our First Church family. For us, we believe in helping family. And when we help family, it is all-hands-on-deck.
We ask that you pray with intent and thoughtfully consider both a gift and a pledge. This year, our spiritual house needs several high-cost projects done as soon as possible: one of the largest projects is our replacing our roofs. To save more than $6,000 in the first year alone, we need to raise $150,000 in initial offering.  As a church, we also have a tithing pledge goal of $555,000 for 2022. We know we can raise the funds we need the same way we find success in all our missions: together with God's grace.
Each of us has something to give: what matters is the intention and thought we place in b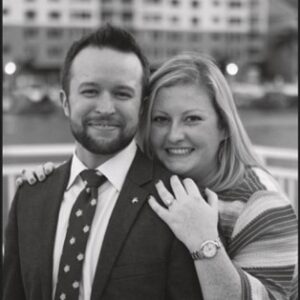 oth our gift and our pledge. Together, we can prepare our spiritual home to both weather the storm and continue our sunny day ministries.
Thank you, again, for allowing us to grow with you this month. We look forward to what God has in store both personally, as we work toward our 2022 wedding, and in His plans for First Church.
Your fellow First Church Family Members,

Mason McKenzie & Miller McInnis
Thank you for pledging to First Church for 2022.